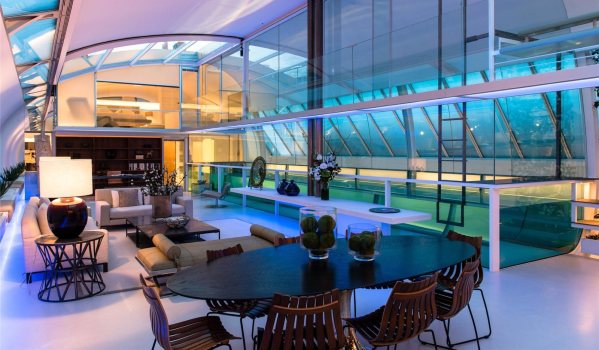 1. Five-bedroom property in Primrose Hill, London, POA
We come across all kinds of homes on Zoopla, but this has to be the first time we've found a swimming pool in a living room. Designed by architect Richard Paxton (whose work has featured on Channel 4's Grand Designs), this unique home also comes with a retractable roof. More ordinary features include a terrace and off-street parking.
Available via John D Wood & Co.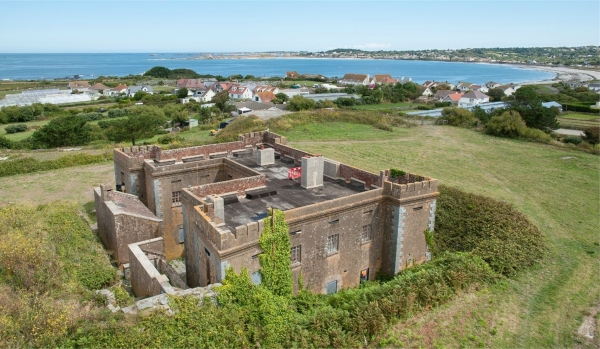 2. Fort Richmond on Route De La Marette, Guernsey, POA
On the market for the first time in 160 years, Fort Richmond in Guernsey has now been granted permission to be converted into a one-of-a-kind residential home. Originally built as a defensible barracks, it was occupied by the Germans during the Second World War. Offers in excess of £2m, please.
Available via Cooper Brouard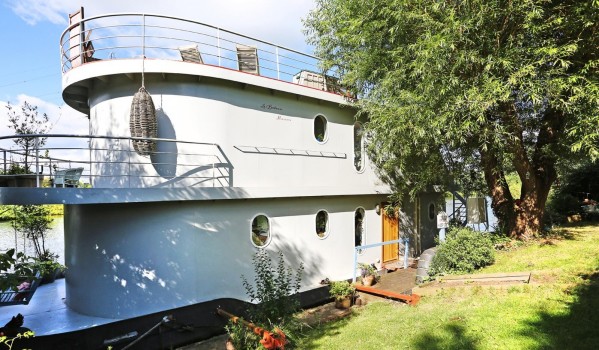 3. Two-bedroom houseboat in Shepperton, Surrey, for £400,000
Fancy waking up on the water? Built in 2010, this home should float your boat. Moored on the River Thames in Surrey, the surprisingly spacious 1,200 sq ft houseboat features a wood-burning stove, underfloor heating and even a spiral staircase.
Available via Riverhomes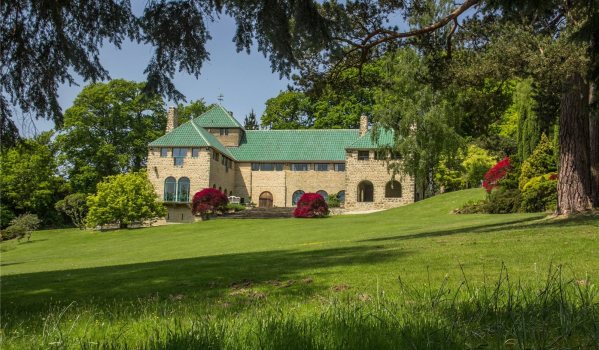 4. Six-bedroom detached house in Ewhurst, Surrey, for £6.5m
With its sandstone arches and grounds, this house might first appear to be in the Mediterranean. Actually, it's tucked away in the Ewhurst, in the English Surrey Hills. Built between 1929 and 1931, its remaining original features include intricate ironwork, bespoke ceramic tiling and finely-crafted wooden doors.
Available via Hamptons International – Country House Department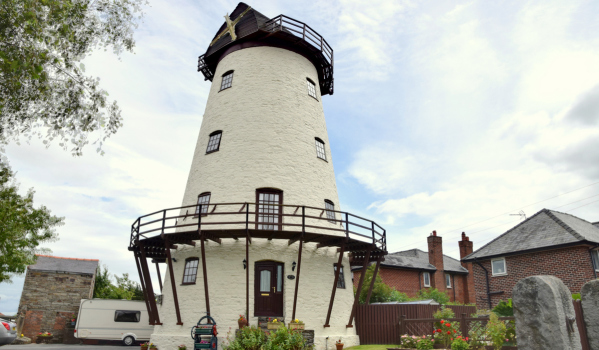 5. Three-bedroom windmill in Holywell, Flintshire, for £350,000
It may have lost its sails but this Welsh Grade II-listed windmill still has bags of charm. It has plenty of development potential too. Already set over five floors with three bedrooms and two bathrooms, the attic and three stone-built outbuildings can all be transformed into extra living space.
Available via Hatched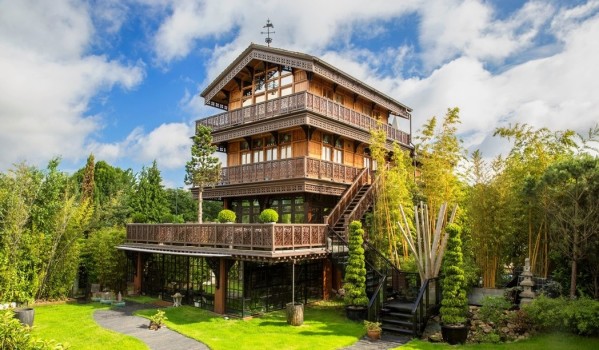 6. Five-bedroom property in East Molesey, Surrey, POA
Imported from Switzerland in 1882, this lavishly-refurbished chalet in Surrey has seen its fair share of iconic celebrity visitors, including Judy Garland, Charlie Chaplin and Fred Astaire. As well as 20 parking spaces, the property comes with 185 metres of mooring for up to 25 boats. So, arrive how you like.
Available via Riverhomes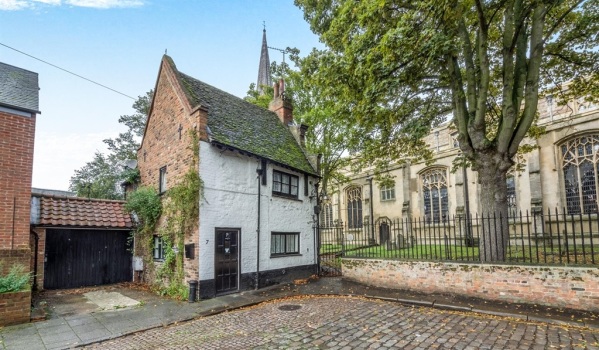 7. Two-bedroom cottage in King's Lynn, Norfolk, for £220,000
Locally known as, 'The Exorcist's House', this property was once home to a member of the St Nicholas clergy who performed exorcisms during the middle ages. Believed to date back to the 1300s, the Grade II-listed cottage was renovated in 1635. In 2016, it's a cosy and reasonably-priced retreat with modern kitchen and bathroom.
Available via William H Brown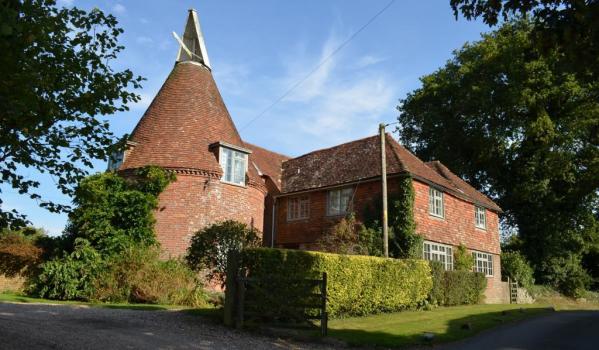 8. Four-bedroom farmhouse in Staplecross, East Sussex, for £1.5m
Built in the 1850s, this oast house has been beautifully refurbished by its current owners, who are now selling the property along with its own leisure complex. The grounds stretch to 16 acres and incorporate a field used for a Glamping (luxury camping) business for six months of the year.
Available via EweMove Sales & Lettings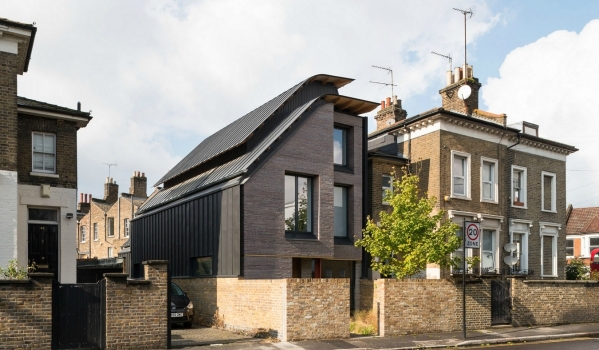 9. Four-bedroom detached house in Hackney, London, for £1.95m
Standing out from its neighbouring Victorian terraces, The Makers House is an eye-popping new four-storey home with cutting-edge design. The house gained its name from the architect's desire to use hand-assembled materials, including a Rhodesian mahogany parquet floor reclaimed from Hove fire station in the 1970s.
Available via The Modern House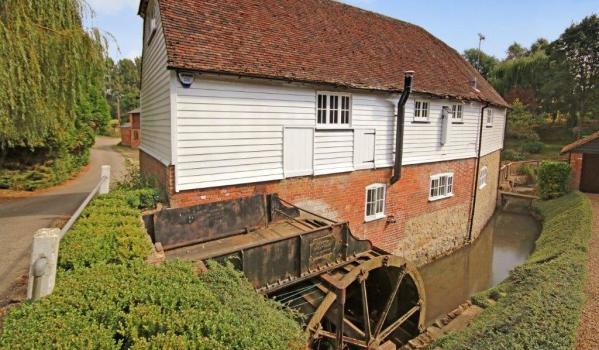 10. Five-bedroom detached house in Harrietsham, Kent, for £850,000
Get up close and personal with life in the countryside in this Grade II-listed watermill. The inner workings of the mill have been carefully preserved and remain on show. But that's not all. Just look at the tree house hidden away in the three acres of garden – the perfect escape for children and adults alike.
source: https://www.zoopla.co.uk/discover/featured-homes/top-10-most-unusual-homes-for-sale/#UqLFpypjM8ueBbHj.99